Quality Certification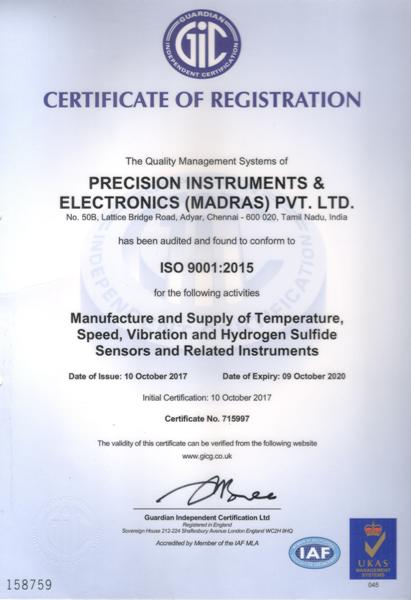 Quality Assurance
Our prime concern is to provide impeccable quality Vibration Monitors, Proximeters, Reverse Rotation Monitors, Temperature Scanners, Temperature Transmitters, Thermocouples RTD, Speed Monitors, Speed Transmitters, I/P Converter, Pressure Transmitter, Accelerometers, Hydrogen Sulfide (H2S) Sensor (Collaboration with BARC), etc. In order to ensure flawless production of our products, we have implemented a strict quality control mechanism throughout the manufacturing process. Moreover, our quality checking process is in conformation to the set industrial standards and norms. We also have with us an expert team of quality auditors who conduct regular inspections throughout the manufacturing process. In addition to this, they also check the entire range of finished products on the basis of different parameters such as:
Technical specifications
Drawing
Field Trial and more.
Download Catalogue