Dual Channel Vibration Monitor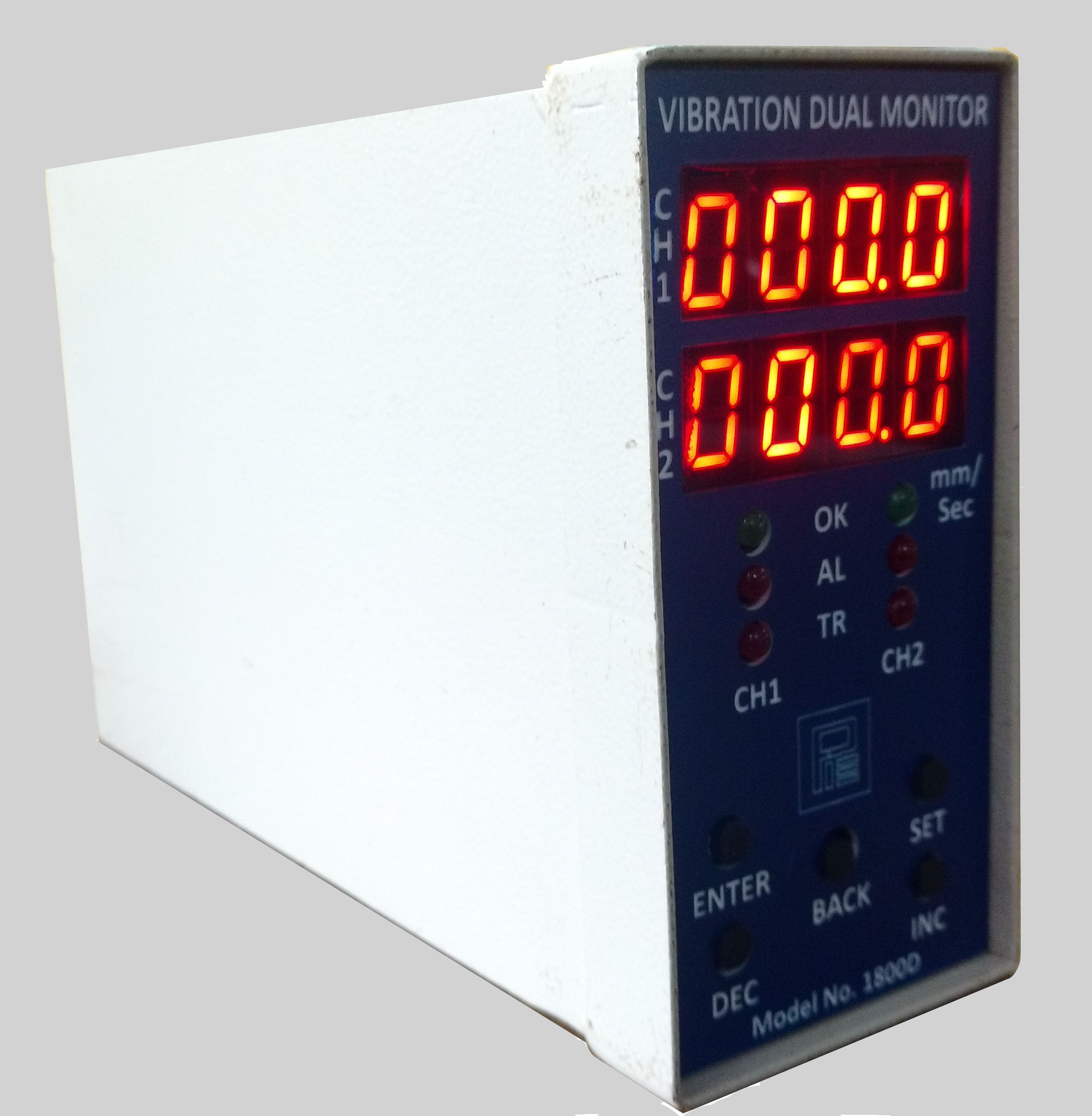 PIE Vibration monitor provides essential protection for the critical equipment likes fans, Motors, pumps Compressor. It Measures the vibration with accelerometer when it is mounted on the machine and generates relay output for Alarm or shutdown the vibration levels exceed the preset threshold value.
PIE Vibration monitor has brought digital display and front end key available for set point. User can Set their Alarm and Trip Velocity using available keys in the front end.
Features
Optimum Output
Top Class Quality
Hi-tech Technology Used
Specifications
S.No

Specifications

Details

1

Model No

PIE 18000D

2

Type

Micro controller based with inbuilt digital Display

3

Input type

Accelerometer signal (100 mV/g)

4

Measurement Range

0-50 mm/sec RMS

5

Display

7 segment ½" LED Display with back light

6

No. of digit

4

7

Resolution

1 Digit

8

Indication

· Alarm
· Trip
· OK

9

Buffered output

Provided by Co-axial connector

10

Output

Isolated 4-20 mA for each channel

11

Communication

RS-485 (Optional)

12

No of relay

2- No's for Alert & 2-Nos for Danger

13

Relay Output

1A, 240V AC/220 VDC

14

Alarm settings

Adjustable through keypad.

15

Power supply

230V AC @ 50HZ

16

Temperature

0-50 Deg C

17

Dimension

Bezel Size 144(H)x72(W) mm
Cutout size 138 (H) X66 (W) mm